Meezer Musings
February 2014


Welcome to February's Meezer Musings from a wet, windy Britain - one of the stormiest, wettest winters in 250 years, that has caused widespread flooding.
The weather everywhere has seemed particularly tempestuous recently, from blizzards and ice storms down the eastern United States (relevant to this month's newsletter, as you'll see) to wildfires in Australia, so it's been much on my mind.
And another thing that's been on my mind this month is the subject of cat breeders.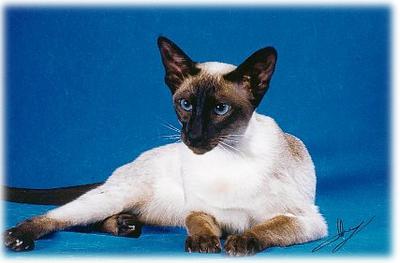 Champion Gotier Monique
Image © / courtesy of Gotier Siamese


A question of breeding?

A while back, a lady made a post on our Facebook page to say that she needed to sell her cattery. Wishing to be helpful, I shared the post.
Which turned out to be something of a mistake.
The post sparked a hailstorm of negative comments from people remarking how wrong this was, how much they hated breeders, how all breeders were bad and other equally unhelpful and uncomplimentary sentiments.
Disheartened by the negativity, and not quite understanding it, I deleted the thread. But I didn't stop thinking about it.


Not all breeders are bad

I was, I suppose, surprised at the response because I have a very high regard for a great many Siamese cat breeders.

Good breeders of any pedigree animal (like the one who submitted the beautiful image of the cat above) understand the breed standard - what that animal is supposed to look like - and the characteristics, history and health of the breed.
They take the time to attend and participate in shows and meet up with other breeders to exchange knowledge and advice, and, through their understanding of genetics, are always aiming to improve looks and health.
The health and welfare of their animals should be a breeder's highest concern. Most Siamese breeders are 'hobby' breeders - that is, they raise their kittens in their homes as 'family' so that the kittens are well-socialized and good-natured and robust enough to withstand normal family life once they're sold.

The cost of veterinary attention, as well as feeding and caring for litters of Siamese kittens, which good breeders won't sell until they're at least twelve or thirteen weeks old, is high.
Good breeders are generally extremely choosy in selecting the families they sell their kittens to, but having agreed to sell, they pass on their knowledge, advice and help to those who buy from them.

Without them, it's entirely possible that there would be no Siamese cats as we know them today.


New breeders on this site

I've put a number of new breeder pages up on the site this month, including Gotier Siamese, in Florida, who provided the beautiful photo at the top of this page.
In addition, we have Southern Traditional Siamese in Louisiana, Azurey's Cats in New Jersey, Tiffyan Siamese and Orientals in Tasmania, Australia, Phaithai Cattery in Turin, Italy, and Eldomati Thai and Siamese Cats in Berlin, Germany.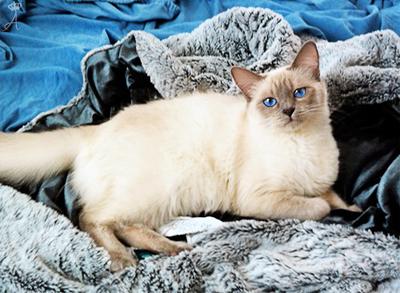 Beautiful Balinese!
Image © / courtesy of Azureys Cats


Sadly, not all breeders are good

I'd like to make it clear that in no way do I condone or support backyard breeders, kitten farms or any form of breeding that's done just for the money without any regard for the health and well-being of the animals concerned.
A couple of times I've received complaints about certain breeders and if I find evidence of mistreatment or negligence I take those breeders out of the listings here.

When I set up this site, I was in two minds whether to have a breeders' listings section at all, as I can't personally inspect every cattery, but I had so many emails from people wanting to know where they could find particular types or colors of Siamese kittens that I decided to include one.
Nowadays, I only list breeders who have their own websites, as I feel that those who do are more likely to act professionally in other ways too. And it's one way I have of knowing whether the breeder is still in business or not.

However it's really important, if you're interested in buying a kitten, to do your own research. I've written elsewhere about how to buy a Siamese kitten so read those guidelines first, and please consider the adoption and rescue of older cats, too.


Siamese health spot - gum disease update

In last month's newsletter I wrote about the problems of gum disease in Siamese cats and a reader wrote to tell me that dry kibble was not, in fact, very useful or effective at cleaning cats' teeth. She recommended a raw diet, which she said had been very helpful for her cats.
I don't know very much about raw diets but am interested in learning more, so I'll do some research and report on them in a future newsletter.

(My own vet has always recommended the larger kibble formulated to remove plaque, such as Hills T/D, which was also suggested by the Rescue where Bandit came from.)


---

Meezer(s) of the Month

Our 'Meezers of the Month' are two lost cats with happy-ever-after stories.
The first, Tiberius, escaped from his home in Hampton Roads Virginia, in early February and despite combing the whole area, putting out tuna as 'bait' and even a humane trap, no traces of him were seen by anyone anywhere.

Then one day last week, out of the blue and a full two weeks after first going missing, he showed up again on his owner's porch. No-one has any idea where he'd been, but thankfully he seems none the worse for the experience.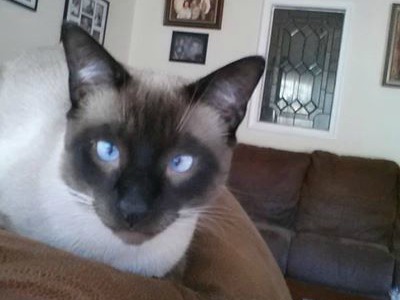 Tiberius

Our second story is even more extraordinary, concerning Joshua, who was lost on January 19th in Louisville, Kentucky.
Joshua was in transit as his adopter was moving from Virginia to Colorado. Somehow he managed to get out of his carrier when they stopped for the night.

Joshua, of course, didn't know the area. And after a few days of searching, putting out flyers, knocking on neighborhood doors and alerting the microchip company, his adopter had to leave.
The search was left in the hands of local rescue groups who set up humane traps in the hope of catching him. In freezing temperatures, with snow on the ground, Joshua stayed hidden.
The only hints the rescuers had were footprints in the snow. Neighbors said they saw him going into a nearby drain, and a camera was put out near the drain and the footprints.
Food was left out each day and rescuers and neighbors alike kept watch, until eventually Joshua was caught - on camera, while still managing to avoid physical capture.

Eventually, on February 20th (a whole month after going missing) Joshua entered the cage. He was trapped! And then checked over by a vet, who pronounced him fit and well so that plans could be made to return Joshua to his owner, who will no doubt be delighted to have him safely home.

More details, and photos, can be found on Facebook's Finding Joshua page.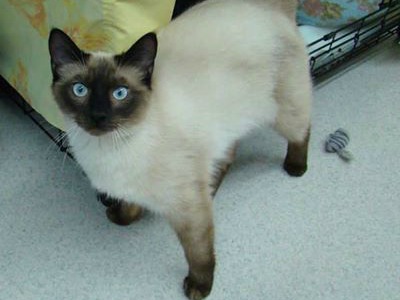 Joshua

The moral of both of these stories is that no matter how bad things seem initially, you should do everything you possibly can to find a missing cat.
Alert the neighborhood, the local rescue groups, other shelters, vets, anyone else you can think of ... and never give up hope.

Enormous thanks are due to all the volunteers and rescuers who kept a look out in extreme conditions and all weathers for both cats.


---

And finally ...

From our own Facebook page, this wonderful photo from regular visitor Darlene Konduc of her boys, Spartacus and Caesar. Young Spartacus is learning to sing! Caesar doesn't look too impressed.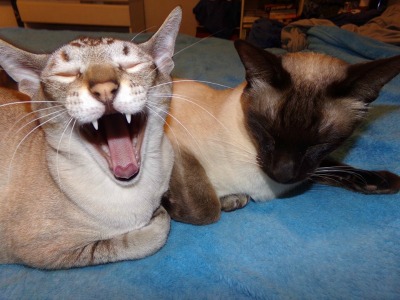 O Sole Meeaoww ...
With thanks to Darlene Konduc


Have a great month!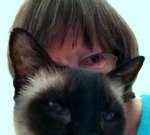 Caroline

---

Siamese cat shows 2014: dates for your diary
Below you'll find details of cat shows coming up in the next couple of months in Australia and the UK.

If you're organizing or showing your cats at a show that isn't listed, please let me know and I'll include it next month.


Australia


16 March
Siamese Cat Club of SA
Clovelly Park Primary School
1 Renown Place, Clovelly Park
(Southern Adelaide)
For info tel: 0409 671 768



UK

29 March
Red Point & Tortie Point Siamese Cat Club
Wendover Memorial Hall
Wharf Road, Wendover
Bucks HP22 6HF

---

Like to stay and browse awhile? You might enjoy:

---
If you enjoy our work, why not
sign up for our newsletter,
Meezer Musings?

An opportunity to share my reflections on life with
Siamese cats, stories in the news, photos, tips, goodies,
and our Meezer of the Month!

---
Like us? Please share us with
your Siamese cat-loving friends


---

Home  .  Sitemap  .  Privacy Policy  .  Affiliate Disclosure  .  Resources  .  About  .  Contact
Information provided on this website is not intended to replace professional advice. If you have any concerns at all about your cat's health, please consult a vet.
Copyright © 2009-2019 Caroline Haines, Life with Siamese Cats. All rights reserved.


---