Sign up for our newsletter,
Meezer Musings


Subscribe to our email newsletter to stay in touch.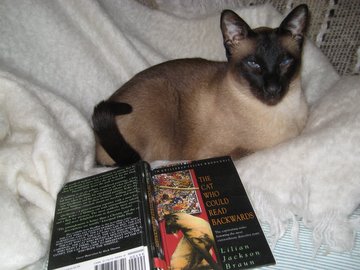 Meezer Musings usually goes out towards the end of each month (God willing!), with a selection from:
A monthly cat-related 'theme'. Of interest to all cat-lovers, past topics have included behavior issues, health problems, coping with vet bills and how to find missing cats

Updates on new pages here on the website
Links to Siamese cat-related items and articles in the news

Reviews of books and products we think you'll enjoy
Questions and answers from our postbag

Fun from our social media pages
In short, anything and everything related to the often truly weird, madly addictive and deeply wonderful experience of living with Siamese cats!



Unsure? Like to find out more?

To sneak a peek before signing up, the links below take you to just a few of our most popular issues, in which we:
---
---

Home  .  Privacy Policy  .  Affiliate Disclosure  .  Sitemap  .  About  .  Contact
Information provided on this website is not intended to replace professional advice. If you have any concerns at all about your cat's health, please consult a vet.
Life with Siamese Cats does not sell any personal information from this website.
For further information please see our Privacy Policy.
Copyright © 2009-2020 Caroline Haines, Life with Siamese Cats. All rights reserved.


---