Siamese Cat Gifts. Perfect Presents for Siamese Cat Lovers!

A Treasure Trove of Siamese Cat Gifts and Gift Ideas

Our selection of Siamese cat gifts is a must if you're looking for the perfect present for the Siamese cat lover in your life.

Siamese cat owners are a devoted bunch, and I've found through observation and personal experience that we tend to fill our homes and surround ourselves with all kinds of reminders of our Siamese cats; arts, crafts, books, household items and other memorabilia - and that's in addition to all our cats!

If there's a Siamese cat lover in your life, or if you yourself are that Siamese cat person, this page is made for you.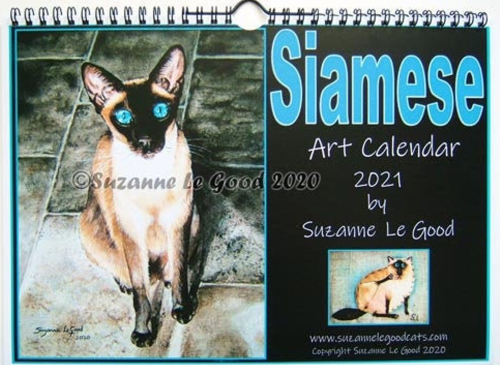 2021 Art Calendar copyright © Suzanne Le Good
There are of course any number of Siamese-related goodies available on the internet; too many to list them all here. Below you'll find a range of items from inexpensive small gifts and stocking fillers to high-end art and collectibles - all totally things I'd buy for myself.
I've also included a few fun gifts for the Siamese cats in your life - because without them, where would we be? 
There are several sections below. To go to a particular section, use these links.
Further ideas for gifts for all occasions can be found on the following pages:

Gifts for Children

There's often an extraordinary bond between Siamese cats and the kids in a household, and children who are lucky enough to grow up with them often develop a lifelong love of Siamese cats (I'm one!)
So here are a few small, and not-so-small, suggestions for Siamese cat gifts for younger Meezer lovers.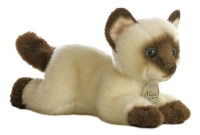 Aurora World Miyoni Plush Siamese
Soft, cuddly and cute, this 8" long little Meezer is also durable and washable, so it's perfect for toddlers (and older children too!)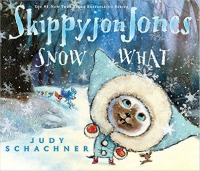 Skippyjon Jones - Snow What
The latest in Judy Schachner's Skippyjon Jones series, Snow What re-tells the story of Snow White and the Seven Dwarves in Judy's inimitable fashion, with Skippy's chihuahua friends playing the Seven Dwarves!

Gifts for Adults

From the inexpensive to the very expensive ... a range of gifts for the adult Siamese cat lover.

Gifts for Cats!

My Bandit never played much with toys, but here are three things he did love and always enjoyed, so if you're looking for a gift for the cat in your life, these come with a special 'Bandit Seal of Approval'.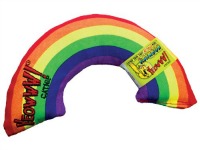 Yeowww! Catnip Rainbow

Bandit's No. 1 choice and his most favorite thing ever! These catnip rainbows are well-made and sturdy, although even they don't last forever - probably why they also come in packs of three. They last a good long time though, and the catnip is very potent.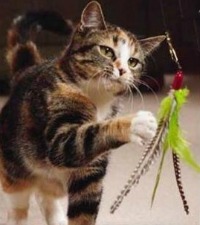 GoCat 'Da Bird' Rod & Feather Toy

These feather 'Da Bird's are great too. Made from guinea feathers on a swivel, at the end of a three foot wand, they have a nice realistic bird effect. Cats love them so much they don't last long, particularly if you've got a 'chewy' cat, so it's worth buying the pack of three refills as well.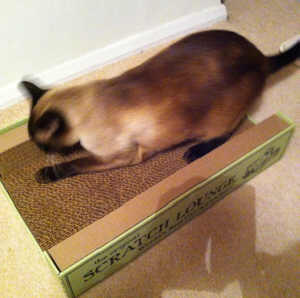 Scratch Lounge - World's Best Cat Scratcher
This Christmas gift was a real hit with Bandit. As soon as we opened it he pounced! (It probably helped that a pack of dried catnip is included.) Well-made and sturdy with reversible surfaces, replacement scratch pads are also available.

Some of the articles and newsletters on this site may contain links to products I think you may enjoy. If you purchase through these links I receive a small commission, but there's no extra cost to you. Find out more on the Affiliates Disclosure page.


Have You Discovered Our Newsletter?
If not, why not? Subscribe to our email newsletter, Meezer Musings, to stay in touch, be the first to see new information and pages as they come out, and read the things we only talk about in the newsletter.

Learn more about it on our Newsletter Sign-Up page.