Siamese Cat Photos and Stories

As you explore this website you'll discover lots of Siamese cat photos, descriptions and pictures that I've put together all about Siamese cats and their 'cousins' - the related breeds.

But This Page Here Is Your Space

Why not share your own photos and stories? How about making a beautiful page about the special Siamese cats in your life? Or browse through some of the 200+ contributions we've had from other visitors like you.

Heartwarming Stories of Rescues Like These …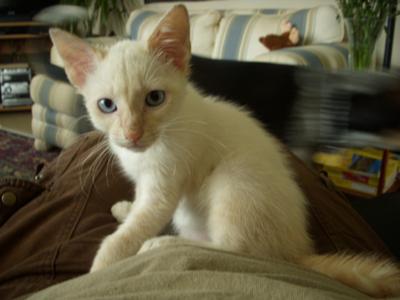 Jazz, the flame point kitten
Or From All Around the World, Like These …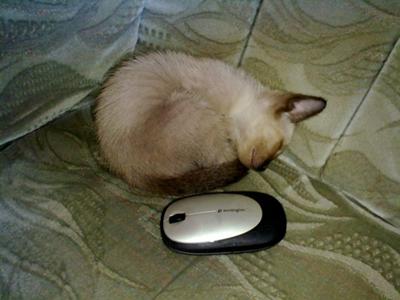 Safira, in Portugal
Or Memorials, Like These …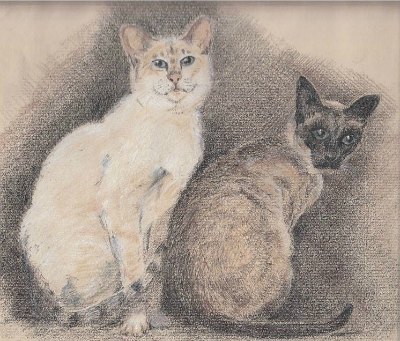 Generations of Siamese. Long ago ...
Like to Make Your Own Page? Here's What to Do
1. Write Your Story (500 Words Or So)

You might want to include things like where you got your cat from, whether they were rescued, what they look like, strange things they do, why you named your cat the way you did – anything and everything that makes them special.
Some ideas ...
Rescue: have you ever rescued a cat? Perhaps a cat adopted you? Some rescues find it difficult to settle in, others make themselves comfortable straight away. What's your experience?
Behavior: does your cat do anything unusual, clever, funny, or just plain weird?
Body type: is your cat a Modern-type Siamese? Perhaps a show winner? Or do you have a round-faced Applehead or sleek Classic type?
Color: what color is your cat? Do you have one of the more unusual colors – caramel or cinnamon, apricot or flame, lynx or tortie?
Breed: is your cat Siamese, or perhaps a Siamese relative? A Balinese or Javanese, a Himalayan or Birman, Snowshoe or Ragdoll?
Name: what's special about your cat's name. Why did you call them what you did?
Memorial: Build your cat a special page to remember them by.

2. Choose Up to Four Photos

You can attach up to four photos with your story. Include ones that show your cat at their very best!

3. Complete the Form Below

Follow the guidelines shown there to upload your story and Siamese cat photos, and include other information, if you wish.

Like To Send Us Your Story? Use This Form
Use the form below to send us your story and photos. Please read these guidelines first!
The longer and more interesting you make your page, the more likely it is to be accepted.
Stories of 500 words or more, with photos, will be accepted straight away. Shorter submissions will be merged with others, generally on a monthly basis, and may take longer to appear.
Make your page the very best it can be and make your cat proud!
Read Stories From Other Visitors
You'll find stories from our visitors throughout this site, but here are a small selection.
Where To Next? You May Also Enjoy

Have You Discovered Our Newsletter?
If not, why not? Subscribe to our email newsletter, Meezer Musings, to stay in touch, be the first to see new information and pages as they come out, and read the things we only talk about in the newsletter.

Learn more about it on our Newsletter Sign-Up page.