Dynasty Siam Old Style Siamese Cattery
Dynasty Siam Old Style Siamese Cattery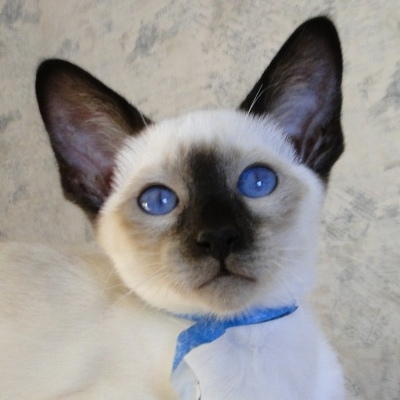 Dynasty Siam Old Style Siamese Cattery is a small home-based Old Style Siamese Cattery located in a nice suburb of Albany NY.

Our cats are our beloved pets and members of our family. We raise only few quality pedigree litters a year.

Our kittens are born in our bedroom and are raised absolutely cage-free as part of the household.

Exquisite beauty, vigorous health and outstanding disposition is guaranteed.

Our cats are hand-picked out of the best British, American and Australian bloodlines that provide an excellent out-cross.

Champion lines. CFA/GCCF/CFF registered.

Specializing in four Siamese basic colors: seal, blue, chocolate and lilac only.


To contact this breeder:
Please use the details below
or visit the breeder's own website using the link provided:
Dynasty Siam Old Style Siamese Cattery:
Albany
New York
Tel: 518-464-1122
Email: info@dynastysiam.com
Website:
www.dynastysiam.com

***************

---
---
If you're enjoying your visit, why not
sign up for our newsletter,
Meezer Musings?

Reflections on all aspects of life with Siamese cats, from stories in the news to cat care tips, books, photos, and other goodies!

---
Like us? Please share us with
your Siamese cat-loving friends!


---

Home  .  Privacy Policy  .  Affiliate Disclosure  .  Sitemap  .  About  .  Contact
Information provided on this website is not intended to replace professional advice. If you have any concerns at all about your cat's health, please consult a vet.
Life with Siamese Cats does not sell any personal information from this website.
For further information please see our Privacy Policy.
Copyright © 2009-2021 Caroline Haines, Life with Siamese Cats. All rights reserved.


---