Katz Meow Cattery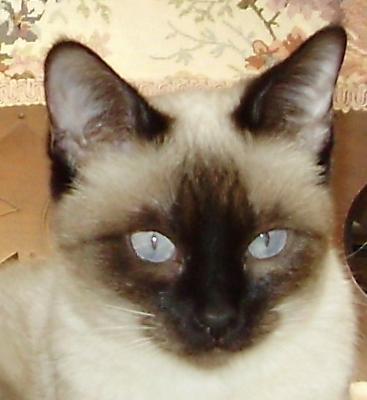 We are Katz Meow Cattery (named after our first Siamese cat, a Blue Point called Katz), located in Waterford, Michigan.

We specialize in breeding purebred, old-fashioned Traditional & Classic Siamese kittens, all of whom are registered either with the ACA (American Cat Association) or the TCA (Traditional Cat Association), in the four standard Siamese colors - Seal, Chocolate, Blue and Lilac Point.

We are motivated by the love of this breed and wish to help preserve them by raising healthy, loving, people-oriented cats.

Visit our website for more information and a look at all our cats, and kittens past and present.


To contact this breeder:
Please use the details below
or visit the breeder's own website using the link provided:
Katz Meow Cattery
Susan Vaughn
Waterford, Michigan
Email: katzmeowcattery@yahoo.com
Website:
www.katzmeowcattery.com

***************

Have You Discovered Our Newsletter?
If not, why not? Subscribe to our email newsletter, Meezer Musings, to stay in touch, be the first to see new information and pages as they come out, and read the things we only talk about in the newsletter.

Learn more about it on our Newsletter Sign-Up page.