My Siamese Wakes Me Up to Feed Him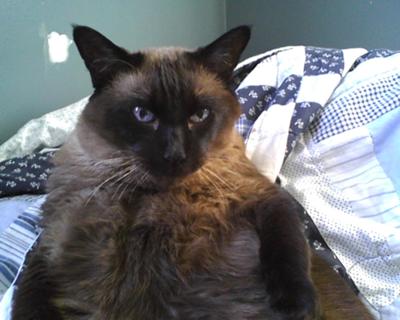 My 14 year old Siamese cat wakes me up in the middle of the night to feed him. When I'm sleeping in my bed, he jumps on me and meows.

I have him trained to recognize the phrase "beef" - every time I say it he whines like a little child till he gets it.

Also, when I stop petting him he gets mad and swats, and lightly gnaws on my hand.
Have You Discovered Our Newsletter?
If not, why not? Subscribe to our email newsletter, Meezer Musings, to stay in touch, be the first to see new information and pages as they come out, and read the things we only talk about in the newsletter.

Learn more about it on our Newsletter Sign-Up page.