Permes Cats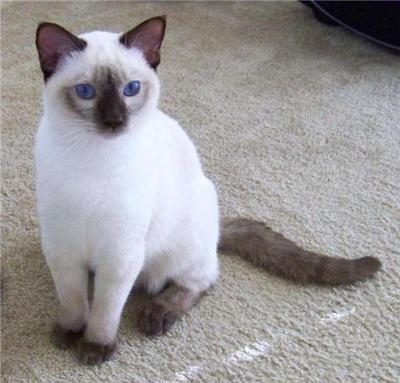 Permes Cattery specializes in traditional and classic-style Applehead Siamese and Balinese cats, in all four colors including beautiful Lynx Points.

I am a long time breeder of 21 years. I've been dedicated to the improvement of Applehead-style Siamese and only breed the highest quality cats to minimize congenital defects and other undesirable traits.

Permes cats are famous for their dark sapphire and violet blue eyes and their wonderful good-natured temperament.

Our cats are registered with the Cat Fanciers' Association (CFA), are handled from birth for proper socialization and are vet-checked at least twice before leaving our home.

Our kittens are sold on a contractual agreement and come with a full health guarantee against feline infectious diseases.


To contact this breeder:
Please use the details below
or visit the breeder's own website using the link provided:
Permes Cattery
Louis Azcarate
Poulsbo, Washington
Tel: 360-930-0324
Email: permescats@hotmail.com
Website:
https://www.permesbalisi.com/

***************

Have You Discovered Our Newsletter?
If not, why not? Subscribe to our email newsletter, Meezer Musings, to stay in touch, be the first to see new information and pages as they come out, and read the things we only talk about in the newsletter.

Learn more about it on our Newsletter Sign-Up page.