Savannah (a Flame Point Siamese)
by andylynn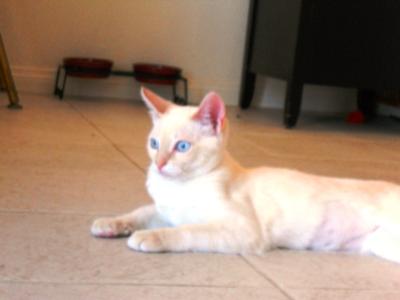 Savannah was a rescue, but my word she has all the qualities of a Southern Belle.

She really has many of the qualities of Scarlett O'Hara - stubborn, self-entitled, kind of a brat, wilful, smart, beautiful and just a lovable pain in the ass!
Have You Discovered Our Newsletter?
If not, why not? Subscribe to our email newsletter, Meezer Musings, to stay in touch, be the first to see new information and pages as they come out, and read the things we only talk about in the newsletter.

Learn more about it on our Newsletter Sign-Up page.