Whalleybush Siamese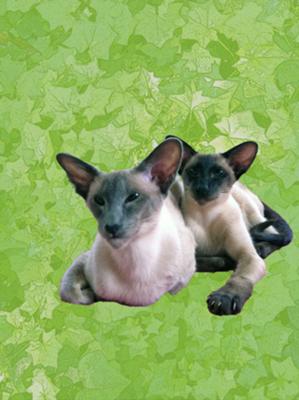 Our girls, Tia and Madina (Blue Point & Seal Point)
Whalleybush Siamese are based in Milton Keynes, Buckinghamshire, England.

All our kittens are reared indoors and are suitable for pets or show. They are born in our bedrooms, and introduced into the living areas when they are three weeks old.

They are played with, handled, cuddled and stroked to socialise them, and they get used to household noises like the TV, vacuum cleaner and dishwasher. They are housetrained at four weeks old.

All kittens are registered with the Governing Council of the Cat Fancy (GCCF) and come with a five-generation pedigree.

When they are ready to leave home they will be wormed, vaccinated for 'flu and enteritis and litter-trained. They are insured with Petplan for the first four weeks in their new home and the owner has the option to continue with this.

For more information please see our website.


To contact this breeder:
Please use the details below
or visit the breeder's own website using the link provided:
Whalleybush Siamese
Lesley and Paula Hargan
Milton Keynes
Buckinghamshire
Website:
www.whalleybush-siamese.co.uk

***************

Like to write your own page? Click here to return to Siamese Cat Breeders.
Have You Discovered Our Newsletter?
If not, why not? Subscribe to our email newsletter, Meezer Musings, to stay in touch, be the first to see new information and pages as they come out, and read the things we only talk about in the newsletter.

Learn more about it on our Newsletter Sign-Up page.