Siamese Cat Breeders in Canada
Siamese Cat Breeders in Canada
Siamese cat breeders in Canada are shown in alphabetical order by province or territory, and then by cattery name.

*A note for Siamese cat breeders in Canada
If you aren't listed below, and you'd like to be, please contact us and send us your details. Or, if the information below has changed or is incorrect, please let us know. This helps you, as well as keeping our information up to date and our visitors happy.
If you wish, you can also become a featured Siamese cat breeder, like the ones below, with your own page on this site.
This is free! And very easy to do – just click 'Add a Cattery' and follow the instructions to create your page. You can add up to four photos to spotlight your favorite cat or kittens.

Siamese cat breeders in Canada
Alberta
Balimoor
Calgary
Maureen Davies
403-239-9519
maureen.davies@shaw.ca
http://members.shaw.ca/balimoor/balimoor.htm

Toreador Cats
780-965-4216
orientalcats@shaw.ca
British Columbia
Featured Breeders


Blue Sapphire Siamese Cattery
Maple Ridge
Vancouver, BC
bluesapphiresiamese@gmail.com
www.facebook.com/BlueSapphireSiamese
Instagram: @bluesapphiresiamese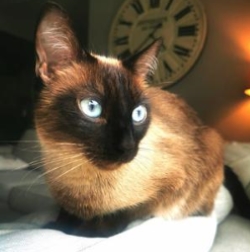 LaChrista Cattery
Vancouver, BC (2 hours drive)
Susan & Sylvan Ferguson
lachrista@shaw.ca
https://www.facebook.com/LaChristacattery/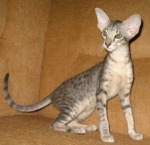 Tybet Sapphire Siamese
Sunshine Coast of British Columbia
Allice Becher
604-989-5515
tybetsapphiresiamese@gmail.com
www.facebook.com/tybetsapphiresiamesekittens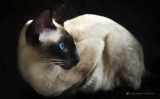 Azorez Cattery
Fort Langley, Vancouver
Debbie Modderman
azorezcats@gmail.com
www.azorezcats.com
Maithai
Surrey
Yvonne & Jack Oster
604-581-0966
http://members.shaw.ca/maithai/index-main.html
Old World Siamese Cattery
Vancouver
Cecilia Rosell
cecilia.rosell@hotmail.com.
www.facebook.com/oldworldsiamesecattery
Songsee
Kamloops
250-828-1097
catsbysongsee@gmail.com
www.catsbysongsee.webs.com

Zeedaz
Vancouver
604-597-7440
kendavis@dccnet.com

Manitoba
Belles of Siam
Steinbach
Kristen Joiner
204-346-1695
www.bellesofsiam.com

Ontario
Featured Breeder


ZhenZhen Quing
Strathroy, Ontario
Heather Marie Senyshen
hmsenyshenparalegal@gmail.com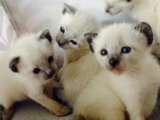 Ayuthaya
Toronto
Susan Perkins
416-469-2284
susan.perkins@rogers.com
www.ayuthayasiamese.com
J.US.T. Oriamese
Colborne
Julie Tames
justoriamese@rogers.com
905-449-1263
www.justoriamese.com
Petitspaws
Near Toronto
Aleida Sanderson-Bagchus
905-388-8374
Sa-Shai Siamese
Ottawa
sa.shai@icloud.com
613-824-3726
www.sa-shaisiamesecats.com

Siam Jewels
Richmond Hill
jlmackinnon@hotmail.com
https://sites.google.com/site/siamjewelscattery/

Thaifong
Niagara
Virginia Wheeldon
www.thaifong.ca

Disclaimer
The breeder listings above are provided as a service to our readers. Life with Siamese Cats neither inspects catteries nor provides any form of warranty for the breeders listed here. Please do your own research into the trustworthiness of breeders and health of their kittens.
Please read our 'Guidelines for Buying a Siamese Kitten'  for further information.
Life with Siamese Cats reserves the right to refuse or remove the listing of any breeder that fails to provide high standards of animal care and customer service.

Related Pages

Have You Discovered Our Newsletter?
If not, why not? Subscribe to our email newsletter, Meezer Musings, to stay in touch, be the first to see new information and pages as they come out, and read the things we only talk about in the newsletter.

Learn more about it on our Newsletter Sign-Up page.