Siamese Cat Breeders in New Zealand
Siamese Cat Breeders in New Zealand

The Siamese cat breeders in New Zealand listed below are shown first by island (North or South) and then alphabetically by cattery.

*A note for Siamese breeders in New Zealand

If you aren't listed below and you'd like to be, please contact us and send us your details.
If the information below has changed or is incorrect, please let us know that, too. This will help to keep our information up to date, our visitors happy, and your cattery thriving.
If you'd like to become a featured breeder like the one below, why not build your own page on this site?
You can add up to four photos to spotlight your favorite cat or kittens, and it's free! And easy – just click 'Add a Cattery' and follow the instructions to submit your details.

Siamese cat breeders in New Zealand

North Island

Featured Breeders

Jayallwend Siamese
Levin and Palmerston North
Wendy and Joni McComb
06 368 9991
cats@jayallwend.co.nz
www.jayallwend.co.nz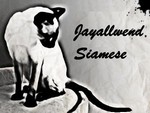 Tacodah Siamese & Orientals
Waitakere, Auckland
Sandy Nogueira
Tel: +64 21 755592
Email: tacodahcats@gmail.com
Website: https://www.tacodahcats.com
Tasanee Cattery
Otaua, Auckland
Hannah
info@tasaneecattery.co.nz
www.tasaneecattery.co.nz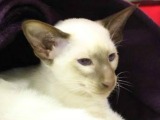 Brenner Cats
Cambridge, Waikato
Joanne Austin
027 227 3044
joaustin@clear.net.nz
www.brennercats.co.nz

Enzela Cats
Waiake, Auckland
Nancy Philip
09 476 2595
http://homepages.ihug.co.nz/~kiwim8/enzela/
Kaotik
Cambridge, Waikato
Sandra and Josh Melville
027 823 2131 or
027 9144 749
kaotik@clear.net.nz
www.kaotikatz.com

KuroChan
Wattledowns, Auckland
Sue Davis
09 267 8214
www.kurochan.co.nz
Nomices Cattery
East Auckland
09 576 5065
www.nomices.co.nz
Odakim
West Auckland
starrsrus@xtra.co.nz
www.odakim.webs.com

Poshaffair
Andrea Browne
Hamilton, Waikato
07 838 5004
andrea.browne@agresearch.co.nz
www.freewebs.com/poshaffair

Rabzania
Kawerau, Bay of Plenty
07 323 6232
www.rabzania.webs.com
Sayonara
Helensville, Auckland
Avon Aspden
09 420 8383
www.freewebs.com/sayonaracats

Shibumi
Ray and Gail Eder
Rodney, Auckland
09 425 8253
www.orientalcats.co.nz
Sirrahsunam Cats
Morrinsville, Waikato
Dorothy Harris
021 0226 4048
reddevilhound@xtra.co.nz
www.tonkinesesiamese.com

Slique Cattery
Waiatakere City, Auckland
Jan Allott
09 416 9809
jan.allott@xtra.co.nz
www.slique.webs.com

Zarzuela Cats
West Auckland
09 833 4994
zuluz@clear.net.nz
www.zuluz.webs.com

South Island

Azrak & MEIShaiMaus
South Dunedin
Lynn and Dave Love
03 455 6816
www.azrak-nz.com/Cats.html
BhaliHi Balinese
Christchurch
Yvonne and Warren Pender
03 352 8143 or
027 229 5650
www.bhalihi.com
Devonview
Ashburton, Canterbury
Pauline Walker
03 308 5807
devonview@kinect.co.nz
http://devonview.bravepages.com
Hallowseve
Marlborough
Amber Chamberlain
027 381 4456
Mundaiaza@hotmail.com
www.hallowseve-orientals-and-siamese.webs.com
Lissara
Wainoni, Christchurch
Noel & Sue Davis
03 389 7408
noel.davis@xtra.co.nz
www.lissara.co.nz
Mountain View (Boarding Cattery)
Pauline and Nicki Pullan
North Canterbury
03 312 0922
info@mountainviewcattery.co.nz
www.mountainviewcattery.co.nz
Tellassee
Ashburton, Canterbury
03 308 7967
www.cat-breeders.co.nz/breeder/112/tellassee-cattery.aspx

Disclaimer
The breeder listings above are provided as a service to our readers. Life with Siamese Cats neither inspects catteries nor provides any form of warranty for the breeders listed here. Please do your own research into the trustworthiness of breeders and health of their kittens.
Please read our 'Guidelines for Buying a Siamese Kitten'  for further information.
Life with Siamese Cats reserves the right to refuse or remove the listing of any breeder that fails to provide high standards of animal care and customer service.

Related Pages
Have You Discovered Our Newsletter?
If not, why not? Subscribe to our email newsletter, Meezer Musings, to stay in touch, be the first to see new information and pages as they come out, and read the things we only talk about in the newsletter.

Learn more about it on our Newsletter Sign-Up page.