Siamese Cat Breeders in Europe
The Siamese cat breeders in Europe shown below are listed alphabetically by country, then by cattery name.


---

*A note for breeders in Europe

If you would like to be listed on this page, or if you find that your details below are no longer correct, please contact us to let us know. This helps to keep our information up to date, and both our visitors and your visitors happy!

You can also build your own special page here on this website and become a featured breeder.

Just give us as many details about yourself and your cattery as you can, and add up to four photos of your cats or kittens.

This is free! And very easy to do – just click 'Add a Cattery' and follow the instructions to submit your details.


---

Siamese cat breeders in Europe

Belgium
Mazal-Tov
+32 475 31 34 09
info@mazal-tov.be
www.mazal-tov.be
Siam Bleu
Myriam Steenhaut
myriam.steenhaut@hotmail.com
+32 498 832259
www.everyoneweb.com/siamesekat
Sianous Calins
Benedicte Ludwig
5310 Eghezee
+ 32 81 73 93 03
http://users.skynet.be/sianous.calins

Van Asseau
West-Vlaanderen
+32 479 81 41 63
fre@skynet.be
www.vanasseau.be


---

Germany
Featured breeder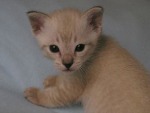 Daisuki Thai
Bayreuth, Bavaria
Stephanie Puchta
cattery@daisuki-thai.de
www.daisuki-thai.de



Moongem's Cattery
Maintal, Hessen
Cathrin Centner
info@moongems.de
www.moongems.de

---

Italy
Featured breeders

La Corte del Siam
Milan, Italy
Katia Lembo
+39 335 5297088
katia@lacortedelsiam.it
www.lacortedelsiam.it

---

Netherlands
Cattery Calvencade Cats
Helmond
+31 492 592077
calvencadecats@chello.nl
www.calvencadecats.nl

Fearbhail
Dave & Maaike Moynes
2135 NH Hoofddorp
+31 235 658700
www.fearbhail.nl

Cattery Pamiliclo's
Hetty van Soest
Veenendaal (between Utrecht and Arnhem)
hettyvansoest@hotmail.com
www.pamiliclos.nl


---

Ukraine
Gallet Olie Thai Cattery
Lviv, Ukraine
Liliya Barbul
+38 06 7287 8125
barbul.liliya@yandex.ru
www.facebook.com/galletolie
https://slate.adobe.com/cp/3KYy8/?w=0


---

Disclaimer: The breeder listings above are provided as a service to our readers. Life with Siamese Cats neither inspects catteries nor provides any form of warranty for the breeders listed here. Please do your own research into the trustworthiness of breeders and health of their kittens. 
Please read our 'Guidelines for Buying a Siamese Kitten'  for further information.
Life with Siamese Cats reserves the right to refuse or remove the listing of any breeder that fails to provide high standards of animal care and customer service.


---

Not found your perfect kitten yet? Read these in the meantime:

---
---
If you're enjoying your visit, why not
sign up for our newsletter,
Meezer Musings?

Reflections on all aspects of life with Siamese cats, from stories in the news to cat care tips, books, photos, and other goodies!

---
Like us? Please share us with
your Siamese cat-loving friends


---

Home  .  Privacy Policy  .  Affiliate Disclosure  .  Sitemap  .  About  .  Contact
Information provided on this website is not intended to replace professional advice. If you have any concerns at all about your cat's health, please consult a vet.
Life with Siamese Cats does not sell any personal information from this website.
For further information please see our Privacy Policy.
Copyright © 2009-2020 Caroline Haines, Life with Siamese Cats. All rights reserved.


---